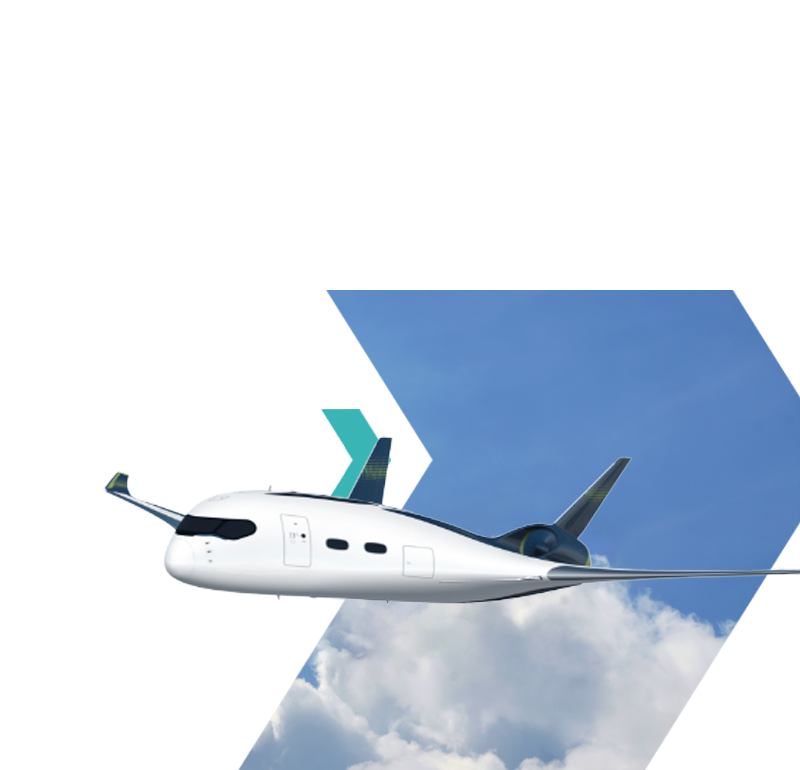 Aviation
Toward a Zero Emission Future
The Future of Aviation and Aerospace
Experience the flying of tomorrow: safer, quieter, and more sustainable. Experts will give you exciting insights into the latest research and invite you to discuss the opportunities and challenges facing the industry. You will receive a comprehensive overview and have the opportunity to meet political decision-makers in person.
Entering a new age of flying
Flying is one of mankind's greatest achievements. Why? Flying connects people, cultures, countries, and economies, – and flying enables people to cross borders. The democratization of flying opens up opportunities for all people, something that has been taken for granted in recent decades. Never have so many transport and passenger aircraft been in the air as today. But growth in this industry also comes with great responsibility: in times of climate change, it is the task of the aerospace industry to develop innovative technologies to ensure sustainable mobility in the long term.
It is time for a new age of flying, with a new generation of climate-neutral aircraft. With the take off to zero-emission goal, ILA 2024 shows that there is no contradiction between economic success and clean flying. On the contrary: engines, systems, and equipment will be successful in the global market if they are quieter, safer, more sustainable, and more comfortable than their predecessors.

Enabling sustainable air traffic
The goal is clear: since 2020 aviation has been growing in a climate-neutral way and will reduce its emissions to net zero by 2050, supporting the temperature target set by the UNFCCC Paris Agreement. The international community has agreed on this within the framework of the UN aviation organization ICAO. Achieving this goal will require cross-industry collaboration. All relevant aviation stakeholders will meet at ILA 2024. Take advantage of this unique opportunity to network with other aviation pioneers and shape the path to climate-neutral flying.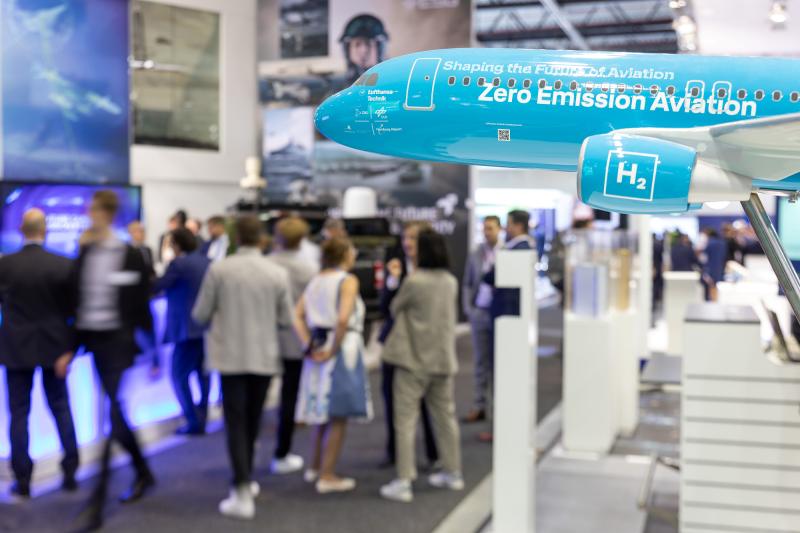 Technology for climate neutrality
Experience the latest aerospace technologies at ILA 2024. Present your products and services in an international environment and make valuable contacts. Discover innovation drivers and pioneers from various fields.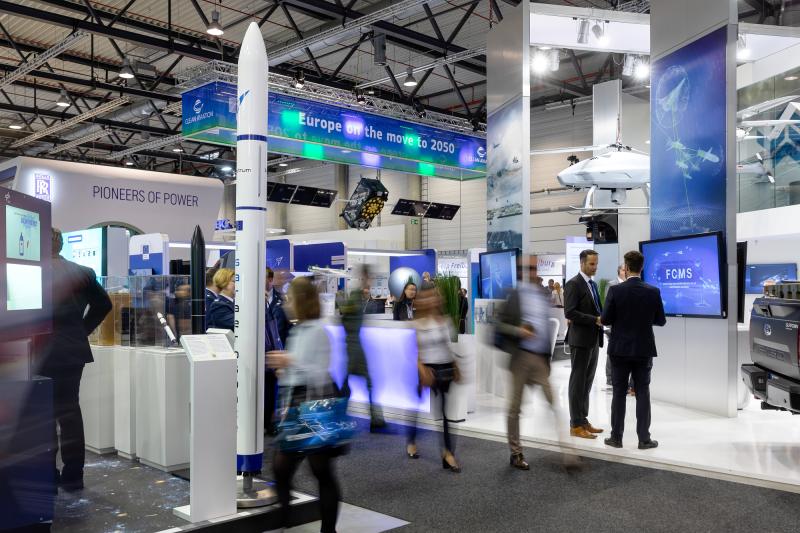 Become an Exhibitor
Reducing emissions through digitization
Test flights on the computer: digitization has changed the development process of new aircraft from the ground up. Concepts and ideas for new generations of aircraft can be optimized at an early stage in terms of efficiency, safety, and emissions. Intelligent technologies are being used in manufacturing that are more agile and resource-efficient than ever before. Aircraft maintenance also benefits from the use of digital tools, becoming more efficient and cost-effective. You can experience the full range of this topic at ILA 2024.
Uncrewed systems
Uncrewed and autonomous vehicles have the potential to spark a revolution in air transport. They can be used not only to transport goods, such as medicines but also to carry people in urban areas. Although the industry, research institutes, and startups from around the world are currently developing concepts and flight systems for the mobility of the future, the regulatory and legal frameworks for the use of uncrewed aerial systems are still working in progress. At ILA 2024, you can look forward to exciting insights and varied discussions with experts.
Insights at ILA Blog
Climate-neutral fuels
Will aircraft be powered by biomass fuels in the future? While it remains uncertain for the distant future, currently there is still no viable alternative to aviation kerosene. Therefore, it is imperative to explore methods of progressively blending sustainable fuels with kerosene in order to mitigate the overall climate impact of aviation. At ILA 2024, companies from around the world will present their technologies for producing fuels with a minimal CO2 footprint.
Flying with e-drives
What is already a reality on the road could also soon move to the air. Producers of aircraft and engines are working together on electric motors for aircraft. At ILA 2024, you can see what is already possible today.
The potential of additive manufacturing
Companies are already taking advantage of the possibilities offered by 3D printing and additive manufacturing (AM). The use of digitally fabricated components makes significant reductions in the weight of an aircraft possible – between 30 and 55 percent per component! An Airbus A350 XWB can be up to one ton lighter through the use of additive manufacturing. This saves fuel and emissions in the long term. At ILA 2024, you will learn about the technology's current and future potential.
Become an Exhibitor
Technologies for less noise
An aircraft's engines generate the most noise during takeoff. Innovative engine technologies could reduce this noise footprint by around 70 percent. At ILA 2024, you will experience aircraft equipped with improved, quieter engines and learn all about the current state of development of this technology.